World Champions
Yamaguchi Bicycles had a big influence at the World Championships in 1992 when Mike McCarthy, riding a radical custom Yamaguchi Pursuit frame, shocked the world by easily beating Shaun Wallace and his famous futuristic "funny" bicycle built in secret by Britain's Lotus Engineering.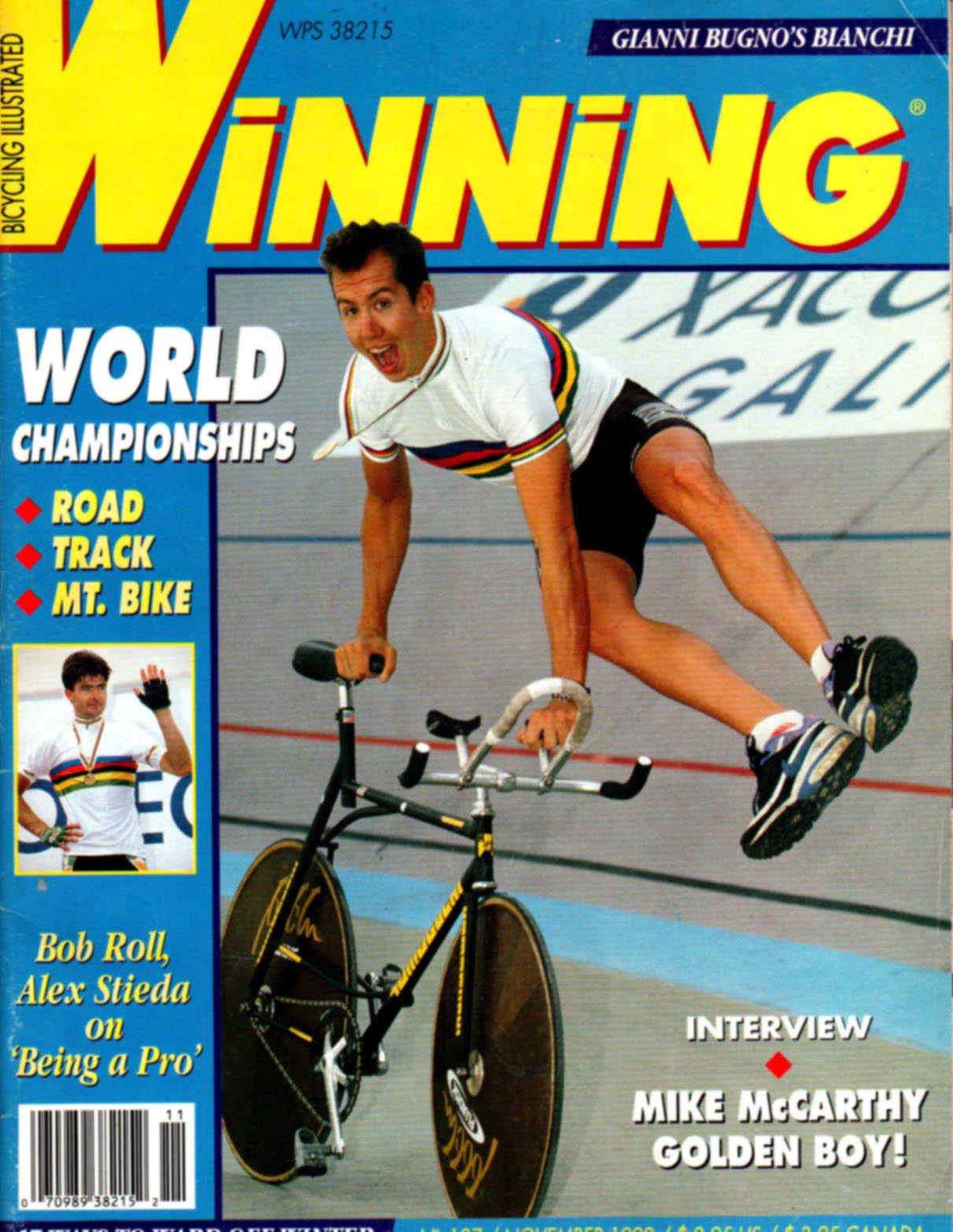 The British Lotus bike was also ridden by Hour Record Holder Chris Boardman and was unveiled earlier in the year at the 1992 Olympics in Barcelona, Spain.
This championship win is a testament to the courage and work ethic of Mike McCarthy and it also proved that Yamaguchi Bicycles, an individual custom frameshop, was able to produce an aerodynamic bike that could compete with and beat the million dollar project British Lotus bike.
McCarthy and the Yamaguchi bike received huge acclaim from Velonews, Winning Magazine, and other international cycling publications.

US Women's Team Gold Medal 1992 World Championships
US Women's 50km Team Time Trial squad also took the gold at the 1992 World Championships. The team of Jan Bolland, Bunki Bankaitis-Davis, Jeanne Golay and Eve Stephenson pulled off a huge upset over heavily favored France led by Catherine Marsal and Jeannie Longo, the two most dominating women's cyclists of the era.
This win goes down as one of the greatest sporting feats ever as made the women America's first ever women's World Champions in cycling. The frames were all Team USA Time Trial frames all custom designed and built by Koichi to each rider's body measurements and specifications.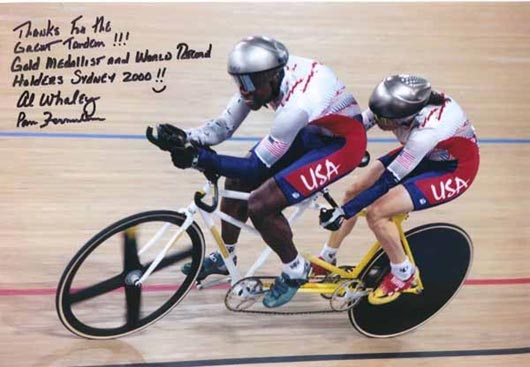 Gold Medal and World Record in the 2000 Para-Olympic Games
There are many other notable World and National champions riding Yamaguchi road and track frames today, most notable among them 1995 Madison National Champion Steve Hegg on the AERO Track. At the 2000 Sydney Para-Olympic Games, Team USA Tandem team members Al Whaley & Pam Fernandez rode to a Gold Medal and World Record time in the in 2000 Para-Olympic Games Time Trial and a Silver in Sprint Race.