Team USA Road Bike Frames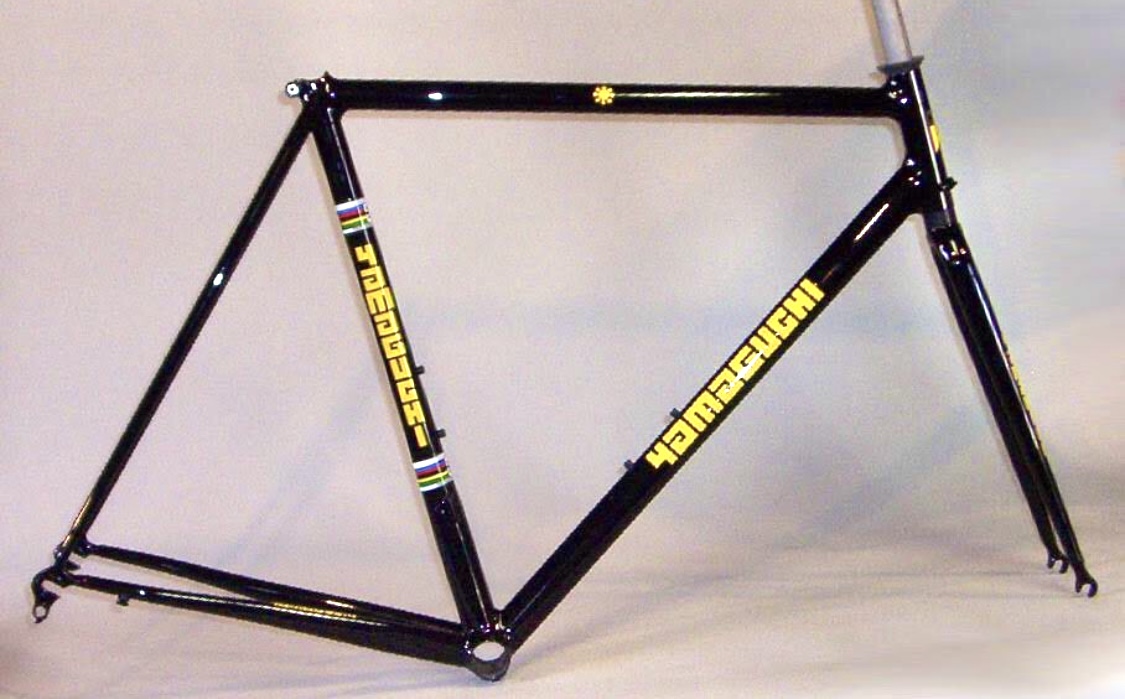 This superb frame was developed for the US National Team. Yamaguchi designed custom made True Temper heat treated "Bioconic-RCX"tube set is meticulously fillet brazed at a carefully controlled temperature with nickel silver for maximum strength.
Features include Aero shaped down tube, tapered seat tube with an oversized B.B.section, oversized top tube, "S"bend chain stays, with Henry James stainless steel drop outs, and straight fork blades. These are the most technically advanced steel frames on the market. The special tube set results in a bicycle that is stiff enough for even the strongest rider, yet forgiving enough to smooth out the road on a long ride. Its flawless, responsive handling makes it one of the best cornering bikes too. The only American to finish in the top ten in the '92 Olympic road race was on a Team USA.