Custom Bicycle Frames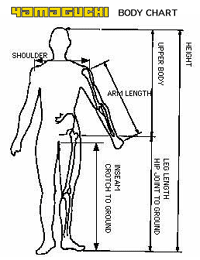 Click here for the full
Yamaguchi Body Fit Chart (PDF)
Koichi Yamaguchi has over three decades of experience working with Olympic coaches and world-class athletes on individual geometry and custom fit for maximum performance benefit. Yamaguchi custom frames are individually built right here in Rifle, Colorado.
Lugless fillet brazed construction or traditional lugged joints are customer specified using the highest quality steel tubesets available. Carbon fork and tube options are also available. Please call or email for other custom tubeset options not listed from tubing manufacturers - Columbus, Dedacciai, Reynolds, True Temper.
As a Yamaguchi Custom Frame buyer you will receive assistance with custom fitting for your new frame.
Please download the Yamaguchi Body Fit Chart (PDF) and send back your anatomical measurements for fit recommendations when placing a custom frameset order.
Send us an e-mail if you have any questions.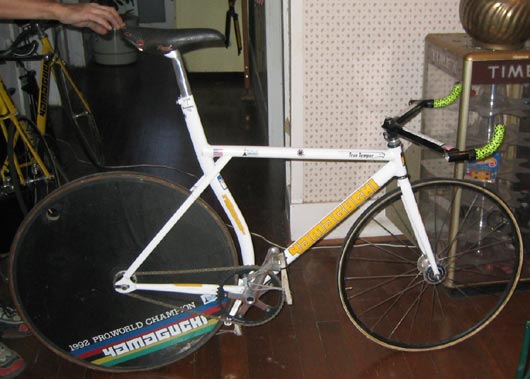 Original Yamaguchi Pursuit Bike complete with custom Yamaguchi Boomerang Bars ridden in the 1992 Olympics in Barcelona, Spain.